The Return of Positive Inspiring
Empowering Social
Program, Documentaries and
Entertainment
Enter your email address to start your free membership
A mini-documentary featuring a compelling story of a CEO's sacrifice his booming business to keep his promise to his father will take the audience into the frightening world in making daily sacrifices coping with a father who suffers from dementia and the result it has on his family, especially his son, who makes a promise he may not be able to keep.
Watch Alex Tv everywhere.
Stream on your TV, phone, tablet and laptop.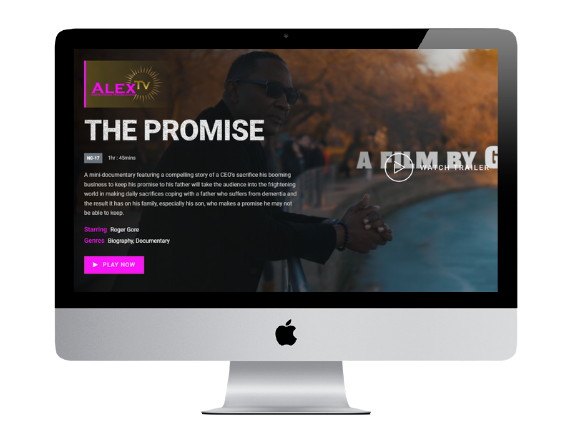 Frequently Asked Questions